Another major aspect of Marty's Sealcoating, LLC is our Snow Plowing Division. We focus on Commercial Snow Plowing and Salting during the winter months. Our working areas for Snow Plowing are in Downtown Buffalo, North Buffalo, Kenmore, Tonawanda, Amherst and Grand Island.
Marty's Sealcoating, LLC provides complete snow removal services including Snow Plowing, Snow Removal, Ice Control, Shoveling, Sidewalk Clearing and maintenance. In order to achieve this, we deploy a vast fleet of commercial grade snow plows, commercial grade snow pushers and skid steers. We use the best de-icing products and facilitate complete winter services for small and large properties and parking lots.
We take great pride in giving our customers a safe winter environment with outstanding customer service. We treat each property as a priority. Our professionalism and quality of service stands out from the rest.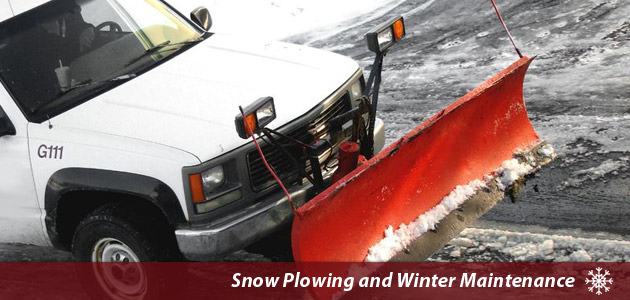 We believe in safety as number 1. All of our team members will have a company imprinted safety vest or safety jacket on at all times.
All team members must visit all of our clients' sites both during the day and at night to get a hands on idea of the layout of the property.
Our promise to our clients is to provide them an experience of world class service. Click here to contact us today!